Ra The Rugged Man ( Hip Hop Us ) - Billets
Le Molotov, Marseille.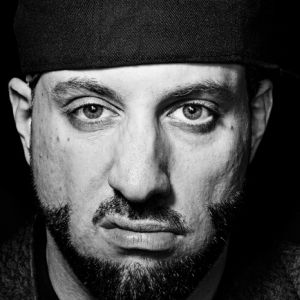 Plus d'informations sur Ra The Rugged Man ( Hip Hop Us )
R.A. The Rugged Man is one of the most fascinating figures in hip-hop history. His career spans decades, and defies simple narratives. The Rugged Man has been an up-and-coming star, an industry outcast banished and forgotten, an underground cult hero, an independent success story, and an influential master of the art form. He can obliterate rappers with ferocious battle rhymes, craft heartfelt personal songs fans can relate to, offend sensitive listeners with shocking vulgarity, challenge corrupt politicians and corporations, paint pictures with captivating storytelling, and deliver jaw-dropping flows that prove his lyrical skills are unmatched. He's also worked with a staggering number of hip-hop's most respected artists, including legends like The Notorious B.I.G., Wu-Tang, Tech N9ne, Rakim, Mobb Deep, Talib Kweli, Kool G Rap, Public Enemy, Brother Ali, and many more. And while others struggle to maintain a foothold in the ever-changing rap landscape, R.A. The Rugged Man is the rare artist who has become more relevant with time, with each new album more compelling than the last.