Rock in Rio 2020 Billets et dates
Plus d'informations à propos Rock in Rio 2020
Let's keep smiling!

Dreaming and making things happen are two of the great characteristics of Rock in Rio and what makes it possible to overcome any challenge. Even now in this unprecedented moment, which affects the majority of all people in Portugal and worldwide, we cannot fail to do so.

Aware of this reality, we have studied over the last few days the various scenarios that will enable us to continue to bring joy to people, and create unforgettable moments.

Of the various options evaluated, all would involve assembling the festival at a time that we believe will not be possible yet (May), so we come to the decision to change the dates of the 9th edition of Rock in Rio Lisboa to the 19th, June 20, 26 and 27, 2021, with the certainty that this will be an even more magical and special edition.

Partying is in our DNA and it is this sharing of emotions, this revitalizing energy that we want to continue to offer. Also in 2022 we will be back for the 10th edition, leaving no room for homesickness and resuming the party "in the even years".

Any tickets already purchased will remain valid for the new dates, leaving the days open to you until confirmation of the final Line UP. We will wait for the state of emergency to be end to share all the procedures for ticket holders, as well as information regarding the Line Up.

Until then, we wish only one thing: we will not stop smiling! Because it is through smiling that we are going to win this one, and it is through smiling that together, we will enjoy music, entertainment and culture again, in the near future.
Roberta Medina


Age Rating: M/6 - Children less than 3 (three) are not allowed in the City of Rock.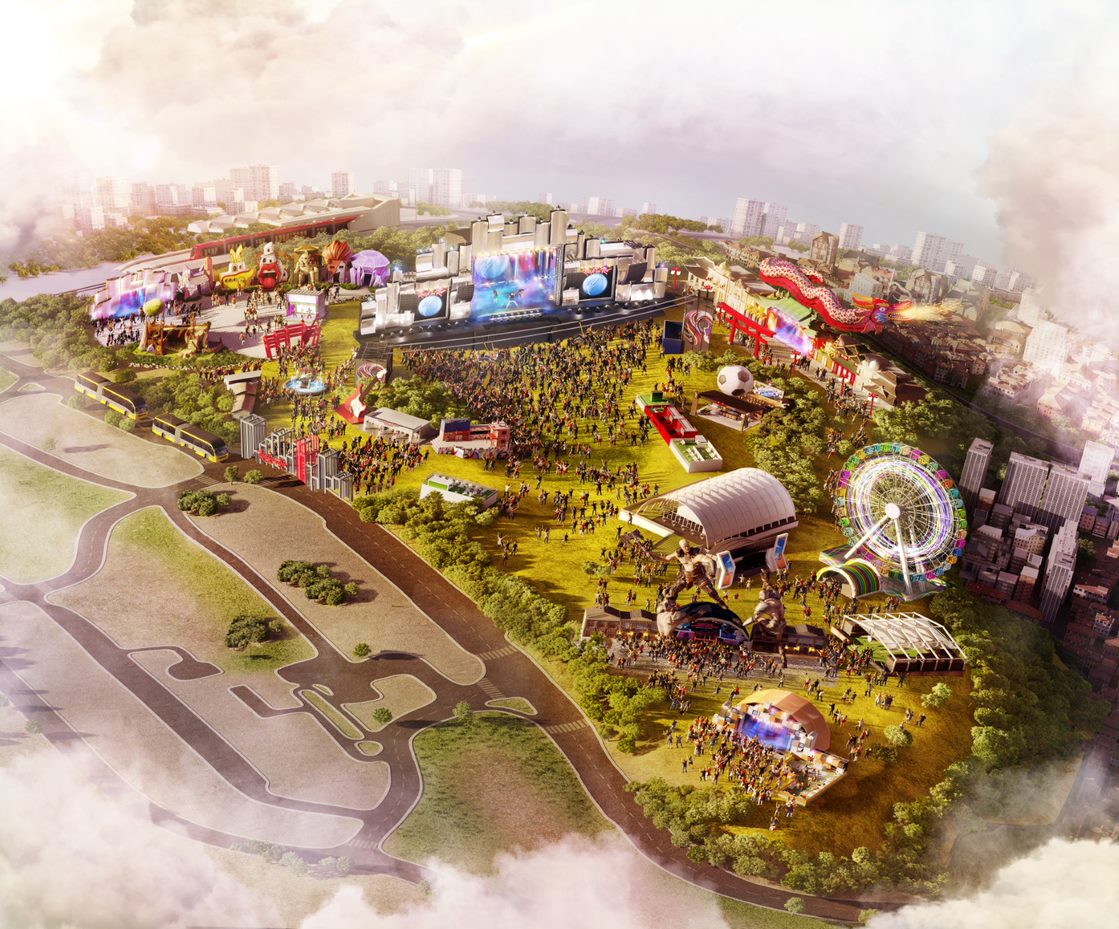 Rock in Rio Lisboa, one of the world's biggest music and entertainment festival of all time, will be back at Bela Vista Parque (Lisbon, Portugal) next June.
During a 2 consecutive weekends, the Rock in Rio Lisbon site will be transformed into a 'City of Rock', including over 12 hours of performances per day on the various stages and lots of experiences for everyone. From international artists to sports there is something for everyone including the youngest attendees with the Rock in Rio Kids (Children under 3 (three) years of age are not admitted into the festival). Foo Fighters are confirmed as the first headliner for Rock in Rio 2020.

In addition to this, visitors are invited to spend a pleasant day relaxing in the Rock in Rio garden areas, food courts and enjoying the entertainment experiences including radical ones, where more adventurous festival-goers can go zip line, try the new Ferris Wheel or take the experience to a whole new level at the rollercoaster with VR technology.
Dates: 19, 20, 26 and 27 June 2021

Promoter: BETTER WORLD